Sheri's Book Treasures Soldier Iowa store location has been closed. The building is for sale and would make a great consignment shop. The main area of the store has shelving lining the walls from floor to ceiling. Need to see to appreciate. Located on main street in downtown Soldier, Iowa. Please call (712) 840-0311 for a visit appointment or additional information.
Sheri's Book Treasures Warehouse Sales
Corner of 2nd and Elm Streets – (Across the street from the US Post Office.)
Soldier, Iowa
Telephone: (712) 840-0311
E-mail Address: sales@sherisbooktreasures.com
COVID-19 Notice
All visitors are requested to bring and wear a mask during your visit. Hand sanitizer will be available at the front table. Any person feeling ill, having a fever, difficulty breathing, loss of taste or dizziness are ask to not to come. We appreciate your business, just not the disease.
---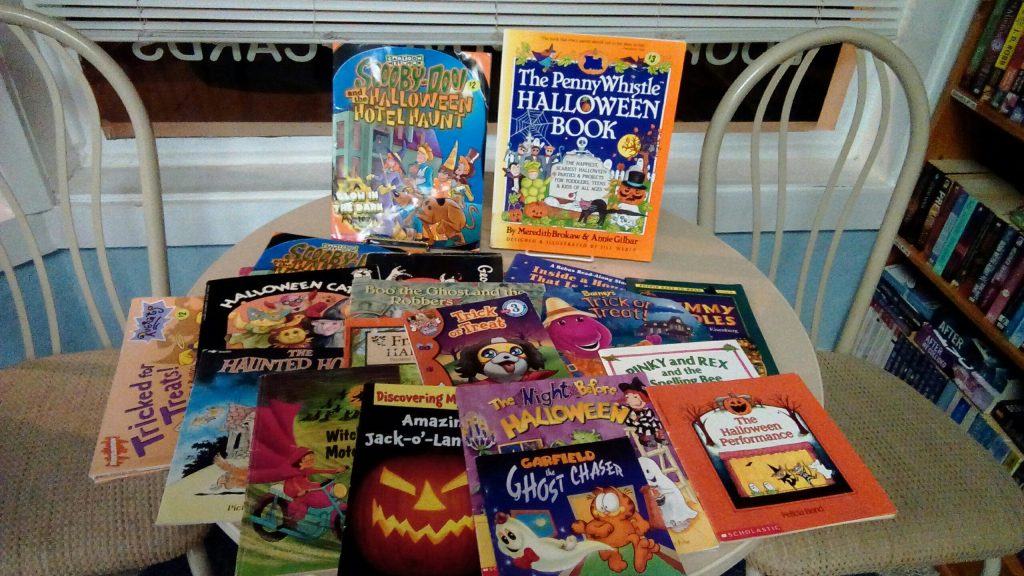 Awesome Wednesday




Warehouse Sale Nights
First week of June through last week of October
Wednesday 4:00 PM to 7:00 PM CDT
(

Weather Permitting

)

These weekly sales are not to be missed! 1000's of books by the box at ridiculously crazy pricing. Fiction, Non-Fiction, Children's Books, Romance, Westerns, History, Sci-fi and much more.

Also, don't forget to take a look at our wall full of CD's and DVD's.

Weekend Sales
Special Weekend Sale Dates
Weather Permitting – Call ahead if in doubt about the weather impact.
Sale dates subject to change with minimal notice. Check FACEBOOK™ site for weekend sale date status'.
Usually ….
June – First Weekend (Saturday and Sunday) 9:00 AM – 3:00 PM CDT
August – First Weekend (Saturday and Sunday) 9:00 AM – 3:00 PM CDT
October – Last Weekend (Saturday and Sunday) 9:00 AM – 3:00 PM CDT – Daylight savings time changes Nov 1st!
All other sales are by appointment only. – Call (712) 840-0311 Sheri Joyner
Online Sales
We are also continuing our online sales through book reseller sites shown below. Click anyone one of the sites shown to go directly to one of our online store(s).
Page last updated : 09/30/2020 – 03:12 AM